Ogale Group Companies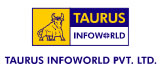 Taurus Infoworld Pvt. Ltd.
What We Offer
Broadband Delivery
to the last mile on the existing electrical infrastructure, without any changes in the existing infrastructure within minimal time.
Applications of last mile solutions for Smart Homes
Application of Access BPL for Smart Villages.
Application of Access BPL for Smart Cities.
Security Solutions via CCTV
for societies and cities on a large scale with the help of the BPL technology
Capabilities of the Company:
The company has adequate inventory and stable supply chain management to make available equipments and services on mass scale.